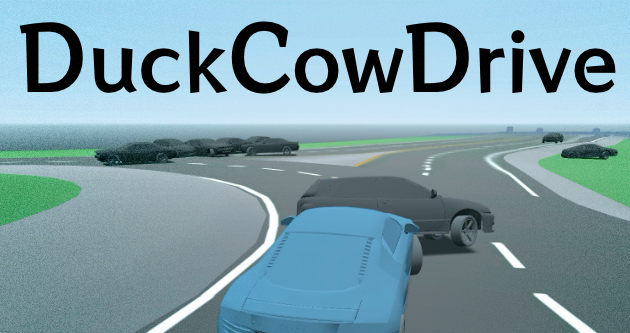 DuckCowDrive - Prototype
Hello all! Previously, TheKindKitten and I had been showing updated progress in this original devlog thread. Sadly after a little lapse of inactivity, it has since been archived 😅 And so, we are starting fresh with the new devlog here!
Kitten will be posting soon with some updates, but I'm excited to say development is back on. Some work has been done behind the scenes on both this prototype, as well as the alpha of the actual game. The alpha is still quite a ways off, as many things need to be built from scratch where shortcuts were made in the prototype, and so we will continue to update the prototype as we go along to showcase some progress and rapidly prototype new feature ideas.
New builds will come soon - v0.6.2 attached here is unchanged from a couple months ago.
Get DuckCowDrive - Prototype